June 2nd, 2023
New Delhi, India
Arista Cloud Builders 2023: New Delhi
Connaught Place, New Delhi,
What we will cover in this event?
Arista APAC Cloud Builders 2023 is a series of events that cover a range of technical topics and provide practical demonstrations of innovative EOS® features. We will be discussing best practices for designing and deploying data center networks, as well as showcasing our latest features in automation, analytics and security. We will also discuss Arista Cognitive Campus providing exceptional performance, quality and visibility for your campus POE and Wi-Fi needs!
Registration for this event is now closed.
2:30 PM – 2:45 PM
Welcome Reception & Registration
2:45 PM - 3:00 PM
Welcome & Inaugural address
3:00 PM - 3:45 PM
Arista Data Center Platforms and EOS Evolution
EOS® continues its journey of innovation delivering best-of-breed features across multiple domains, all delivered by our one single operating system. In this session, we will highlight some of the latest enhancements and additions to EOS® as we continuously evolve our DC, Campus, and Routing capabilities to provide our customers with the latest cutting-edge technologies, all delivered from the same familiar and unified software package.
3:45 PM - 4:45 PM
Arista Cognitive Campus Solutions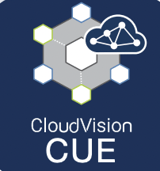 In this session, we'll describe the key aspects of Arista's differentiated approach to the unified campus edge, which includes a portfolio view of all campus products: wired/wireless provisioning, security, monitoring, quality of experience, and location capabilities as they apply to carpeted campus and specialized use cases in healthcare, industrial and higher-ed. In addition, we will introduce all the campus access products, including management and identity. It will also include a summary of the various campus solutions enabled by third-party partners leveraging intelligence from the Arista network.
4:45 PM - 5:30 PM
Arista SDWAN & Cloud Grade Routing Solutions

In this session we will talk about Arista newly launched Wan routing system Arista's WAN Routing System, designed for enterprise WAN use cases, combines cloud-grade Unified Cloud Networking offerings, enterprise-class WAN routing platforms, carrier/cloud-neutral Internet transit options, and the CloudVision® Pathfinder Service to simplify and improve customer wide area networks.
5:45 PM - 6:45 PM
Modernizing Network Operations with Arista CloudVision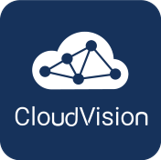 This session will show how CloudVision empowers our customers with turnkey automation for deploying validated Campus and Data Center network changes. We will also walk through CloudVision's real-time telemetry and alerting capabilities that provide valuable insight to operations teams. After this session, you will see clearly how the unified CloudVision platform provides a feedback loop between provisioning and monitoring workflows.
6:45 PM - 7:45 PM
Arista Network Detection and Response Solutions

In this session, we will describe how Arista enables customers to integrate security into their network offerings with an approach that significantly eliminates the cost and operational hurdles associated with bolt-on network security. Arista's portfolio of security solutions is built on the foundation of an identity-aware network that delivers higher fidelity threat detection, hunting, and rapid incident response and containment. See how these solutions can secure your networks.